Compugen's leadership team is comprised of seasoned executives with deep knowledge and expertise in the biopharmaceutical industry.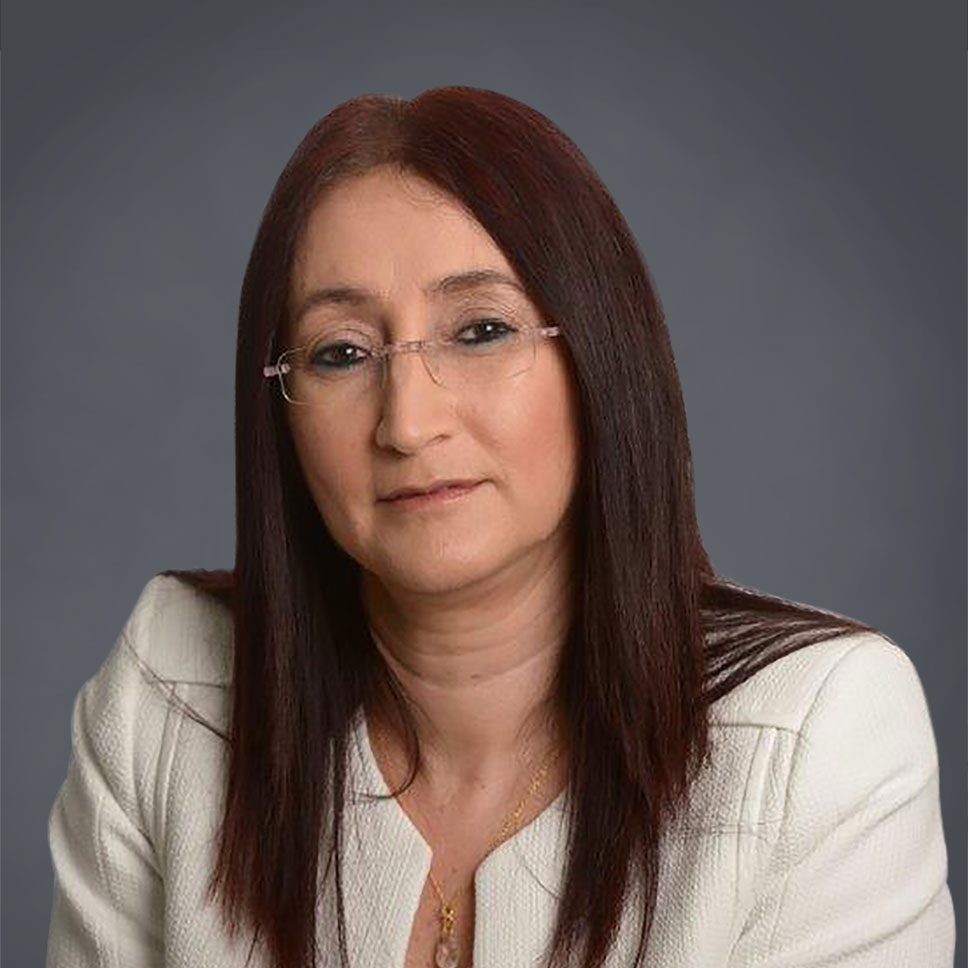 Dr. Anat Cohen-Dayag has over 25 years of experience in the biotech industry, both in R&D and executive leadership roles. Anat joined Compugen in 2002, and has held various senior managerial positions, including VP R&D, before being appointed President and CEO in 2010. Under her leadership, Compugen transformed from a service provider in the field of computational biology to a therapeutic discovery and development company advancing an innovative immuno-oncology pipeline originating from the company's computational discovery platforms. Anat joined Compugen's Board of Directors in 2014. Prior to Compugen, Anat was the Head of R&D and was a member of the executive management team of Mindsense Biosystems Ltd. Anat holds a B.Sc. in Biology from Ben-Gurion University, and an M.Sc. in Chemical Immunology and a Ph.D. in Cellular Biology, both from the Weizmann Institute of Science.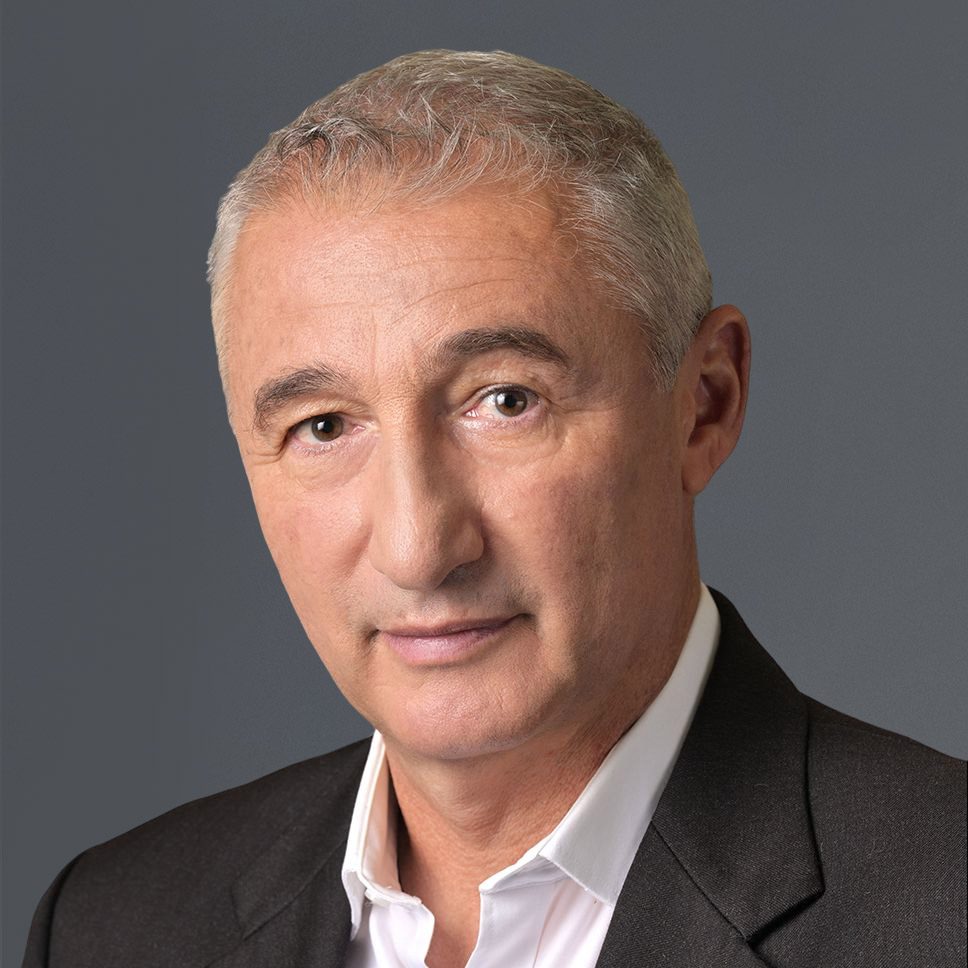 Alberto joined Compugen November 1, 2022, as Chief Financial Officer. Alberto brings more than 30 years of industry experience to Compugen by serving in public and private companies. Throughout his career he has gained vast experience in leading financing, investor relations, M&A, and business development transactions. He most recently served as acting CFO at several startup companies in the high-tech industry. Prior to this, as CFO at Nasdaq and TASE listed Allot, he was instrumental in helping turn around the company to reach a path of sustained growth. Previously, Alberto spent seven years as Worldwide Group CFO at Nasdaq listed Amdocs with responsibility for the global financial business activities. Alberto holds a Master of Business Administration and bachelor's in economics and statistics from the Hebrew University of Jerusalem.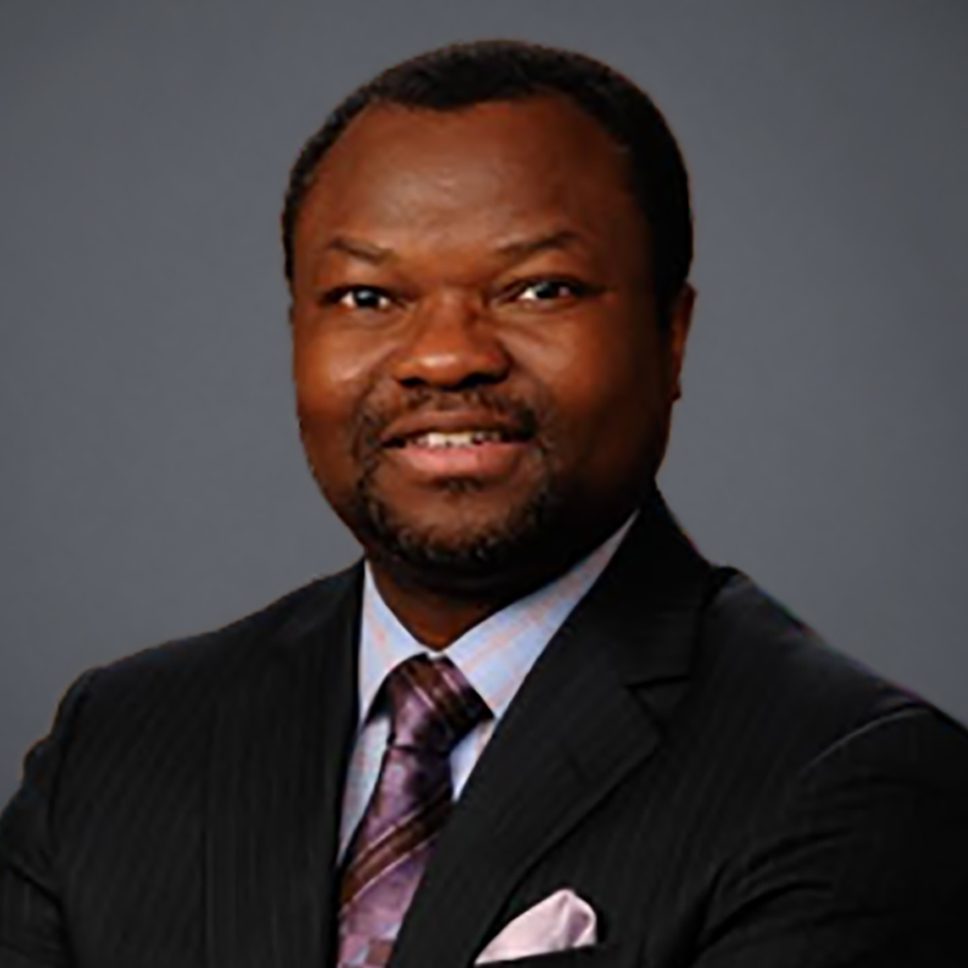 Senior Vice President and Chief Medical Officer
Dr. Adewoye joined Compugen in 2018 as Chief Medical Officer, bringing over 20 years of extensive experience in leading multiple clinical trials in oncology and hematology in both the biopharmaceutical industry and academia. Before Compugen, Dr. Adewoye was with Gilead Sciences Inc., as Clinical Director in Oncology Clinical Research and was on the Oncology Leadership Team. At Gilead, he served as Project Team and Clinical Lead for Zydelig® (idelalisib) and andecaliximab. Previously, he was Clinical Research Medical Director in Oncology at Amgen Inc. Dr. Adewoye was the Global Medical Monitor for the initial registrational trial of the bispecific antibody, blinatumomab (Blincyto®) and several Phase 2 and 3 studies evaluating VEGF inhibitors (motesanib, trebananib) in patients with solid tumors. Dr. Adewoye received his medical degree at the University of Jos, Nigeria and post graduate fellowship training in hematology and laboratory medicine at the University College Hospital Ibadan. Dr. Adewoye completed his residency in internal medicine at Meharry Medical College and completed his fellowship in the combined hematology/medical oncology program at Boston Medical Center. Dr. Adewoye has initial board certifications by the American Board of Internal Medicine in internal medicine, medical oncology and hematology.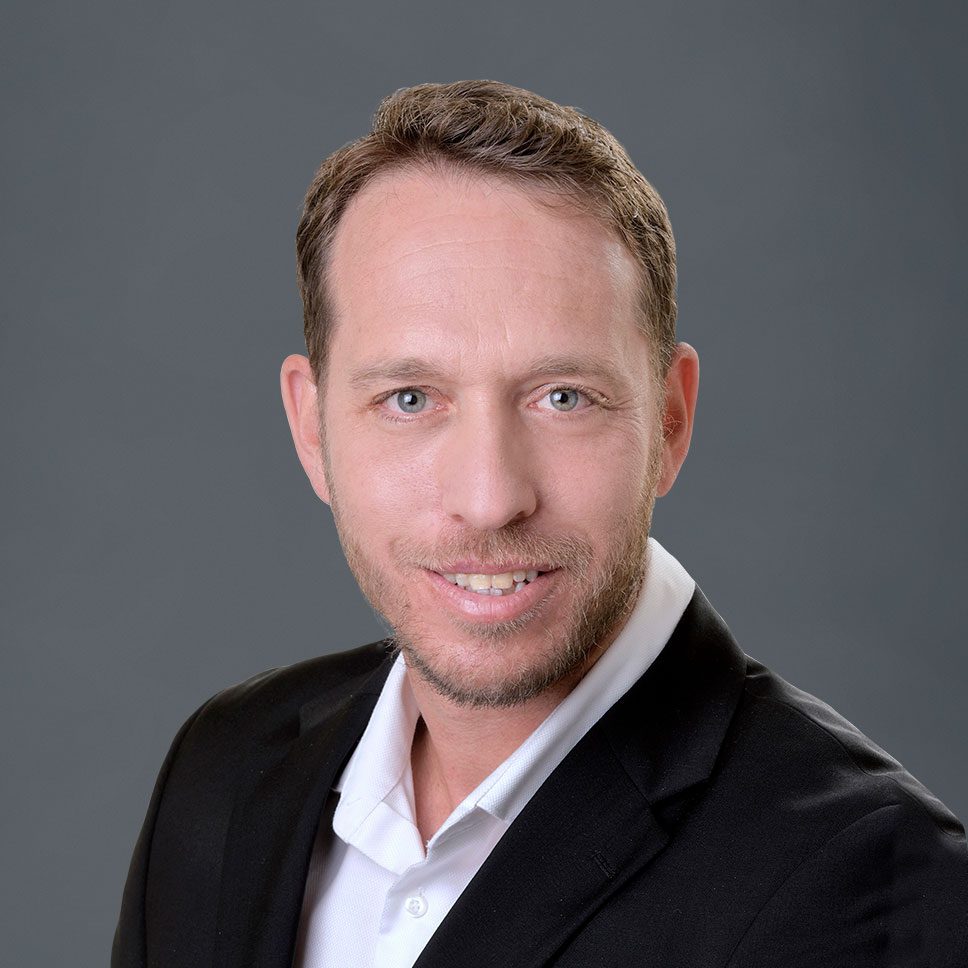 Dr. Eran Ophir serves as Chief Scientific Officer, responsible for the company's scientific, translational medicine and biomarker strategy, underlying the Company's innovative portfolio of product candidates, overseeing computational discovery and the research and drug discovery activities. Eran brings significant expertise in immunology and immuno-oncology from his research work at the Weizmann Institute of Science and the Ludwig Institute for Cancer Research in Lausanne, Switzerland. Eran joined Compugen in 2015 as a senior scientist and has since held various positions in the R&D department, with increasing responsibilities including appointment to the management team in March 2020 and Senior Vice President of Research and Drug Discovery in April 2022. Eran received a B.Sc. in Bioinformatics from Tel Aviv University and a Ph.D. in Biology from the Weizmann Institute of Science.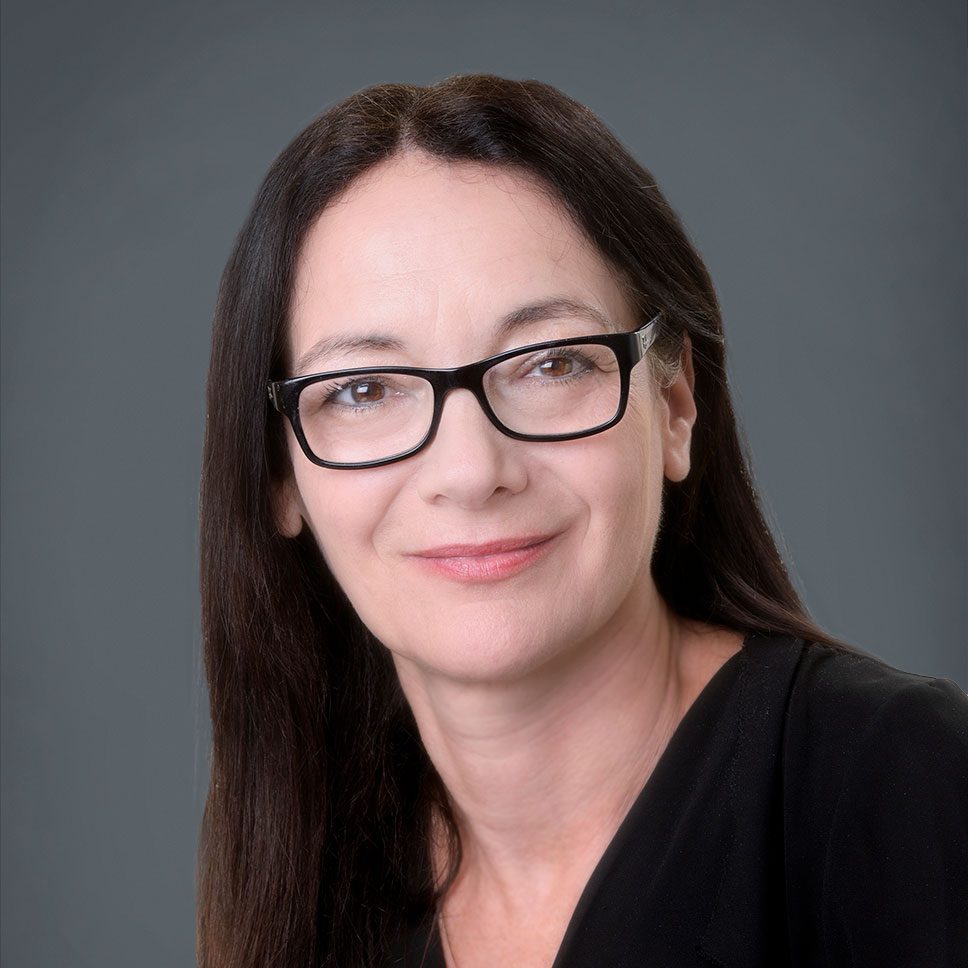 Senior Vice President, Technology Innovation
Dr. Levine was appointed as Senior Vice President, Technology Innovation in 2018, responsible for leading and advancing the company's computational innovation towards new discovery fields and areas. In this capacity, Dr. Levine is also responsible for Compugen's IP strategy and portfolio. Dr. Levine joined Compugen in 1999 and has held several positions in Compugen's Research & Development department. In 2004, she was appointed as Director of Therapeutic Selection & Validation, a position she held until 2007 when she was appointed as Director of Therapeutic Discovery. In 2009, she was appointed as Executive Director of Research & Development. From January 2010 to August 2011, she held the position of Vice President, Research and Development. In August 2011, she was appointed as Vice President, Research and Discovery. Dr. Levine holds a B.Sc. in Biology, an M.Sc. in Biochemistry and a Ph.D. in Biochemistry, all from the Tel Aviv University.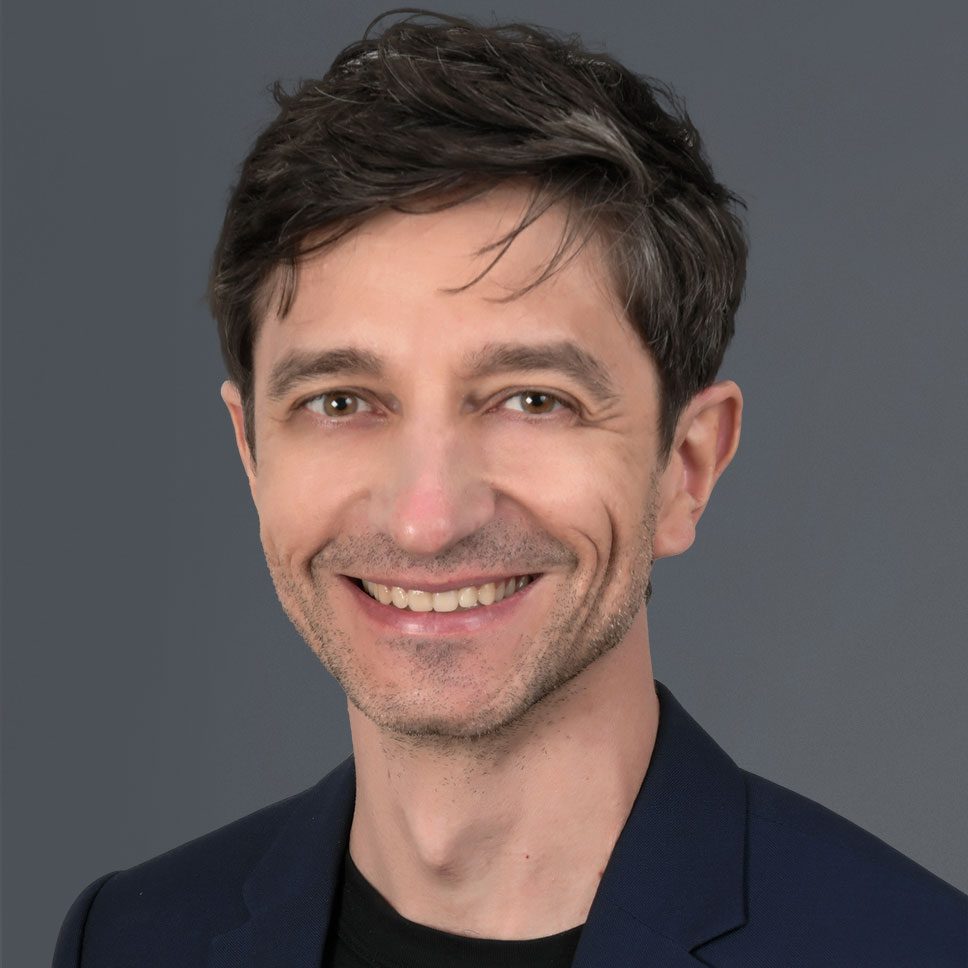 Pierre Ferre, Ph.D., Dr. Vet. Med.
Vice President, Preclinical Development
Dr. Ferre joined Compugen in April 2021 as Vice President Preclinical Development. Dr. Ferre has two decades of experience in all aspects of clinical and non-clinical drug development in oncology and immuno-oncology. Dr. Ferre joined Compugen from Pierre Fabre Pharmaceuticals, France, where he spent most of his career in multiple positions, most recently as Director of Oncology Programs in which he led the development strategy of a portfolio of R&D programs in oncology from initiation and discovery, through preclinical and clinical development. Previously, at Pierre Fabre Oncology R&D, he acted as Director, Pharmacokinetics/Pharmacodynamics, overseeing also translational, biomarker-related activities. Before that Dr. Ferre was in charge of oncology preclinical pharmacokinetics. Dr. Ferre holds a PhD in biology, from Toulouse INP (Institut National Polytechnique), and a MSc from Aix-Marseille University and Paris INA-PG (Institut National Agronomique) for his research work conducted in experimental pathophysiology and toxicology.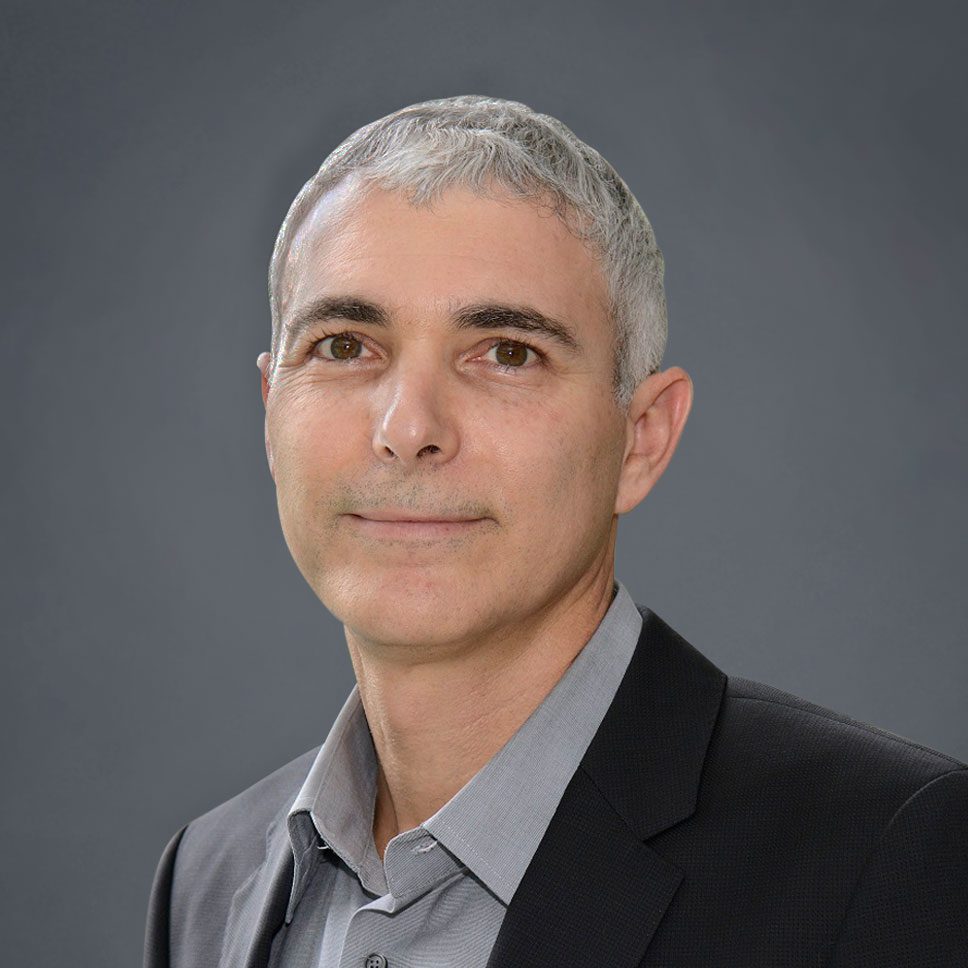 Senior Vice President and Senior Advisor, Data and Informatics Solutions
Yaron was appointed as Senior Vice President and Senior Advisor, Data and Informatics Solutions in May 2023. In his role Yaron is responsible for the overall data flow inside and outside the organization. Yaron supports the Computational Discovery unit in the ongoing development of the computational platforms, and also oversees the establishment of systems for data analytics across the organization. Yaron joined Compugen in 2019 as Senior Vice President and Senior Advisor, Computational Discovery. Yaron has more than 15 years of experience in the fields of research and development informatics, data sciences and technology in the biotech and pharma space with hands-on experience using cloud-based high throughput computational, machine learning and genomics platforms for drug discovery and development applications in precision medicine. In his extensive pharma and biotech career, he has held senior R&D Informatics roles at Human Longevity, AstraZeneca, Eli Lilly, Global Gene Corp. and Affymetrix. Yaron continues to serve as Chief Information Officer and Senior Advisor at Engine Biosciences. Yaron received a B.Sc. in Biology from Tel Aviv University, a Ph.D. in Bioengineering from the University of Illinois and an MBA from the University of Chicago, Booth School of Business. He also held an Adjunct Assistant Professor position at the Centre for Quantitative Medicine of Duke-National University of Singapore, Graduate Medical School.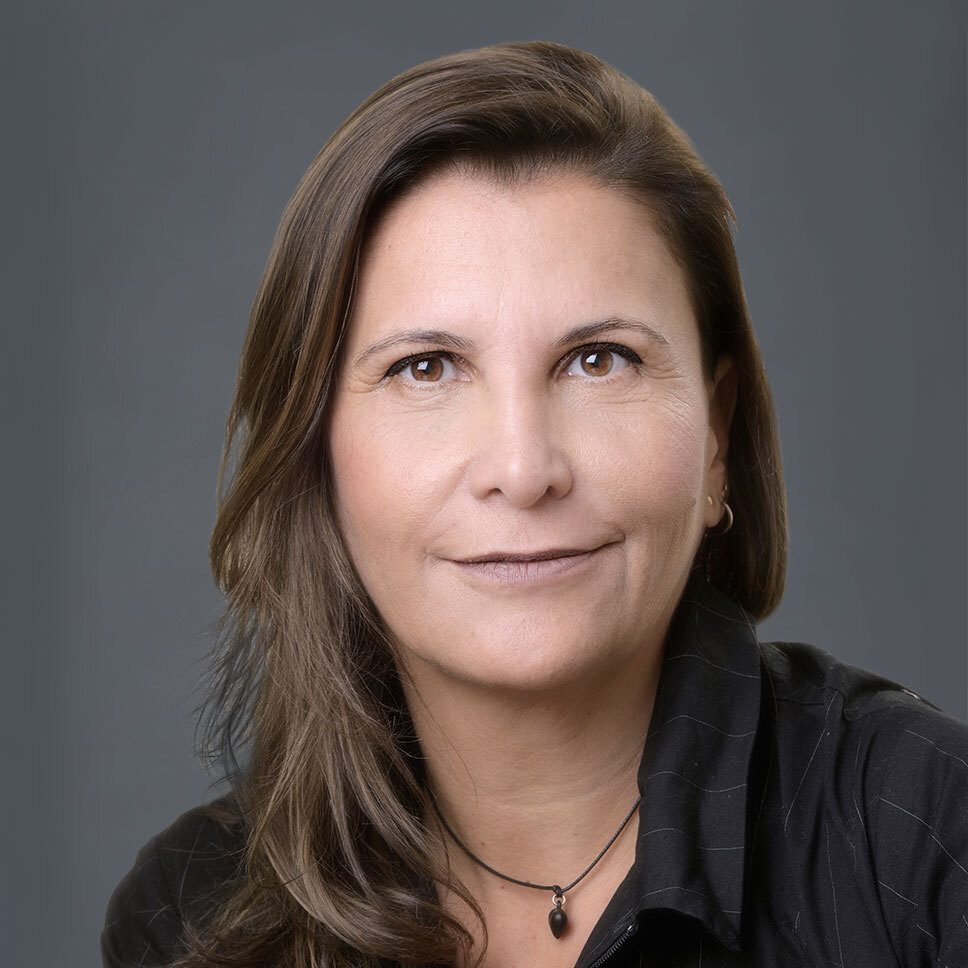 Vice President, Human Resources
Dorit Amitay joined Compugen's human resources department in 2000, after spending over 10 years at the Nisha Group, where she was part of the original team that built one of Israel's leading headhunting and placement agencies, and subsequently specialized in executive recruitment. At Compugen, Ms. Amitay took on increasingly greater responsibilities until assuming her current position as Vice President, Human Resources in 2007. Ms. Amitay holds a B.A. in Social Sciences and an MBA, both from Ben Gurion University and an M.A. in Organizational Consulting and Development from The College of Management Academic Studies.
General Counsel and Corporate Secretary
Eran Ben Dor joined Compugen in 2019, as General Counsel and Corporate Secretary. Eran brings over 20 years of international legal experience representing private and public companies traded on NASDAQ, the New York Stock Exchange, and the Tel Aviv Stock Exchange, in various legal matters such as financing transactions, M&As, licensing, and other strategic transactions. Eran served as a senior partner in the international firm ZAG/SW (currently Sullivan & Worcester) and spent years in the firm's offices in the U.S.. In his most recent position at ZAG/SW, he served as senior partner and head of the corporate and capital markets department at the Tel Aviv office and worked with clients in the life science and high-tech sectors. Eran is a member of both the New York and Israeli bar. He holds a Master of Business Administration (MBA) from the Technion, the Israeli Institute of Technology, a Bachelor of Laws, LL.B. from Tel Aviv University and a Bachelor of Arts, B.A. in Economy from Tel Aviv University.
Scientific and Strategic Advisors